Josephine County Republican Party (Joco GOP)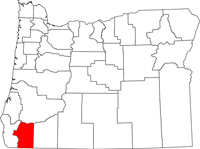 The Josephine County Republican Party is dedicated to protecting the principles and freedoms of every individual, as guaranteed by our Constitution. We affirm — as did the Declaration of Independence: that all are created equal, endowed by their Creator with inalienable rights of life, liberty, and the pursuit of happiness.
The Oregon Republican Party believes that the strength of our nation lies with the individual and all Oregonians deserve the opportunity, through hard work and perseverance, to build a more prosperous future for themselves, their families, and their communities, without the excessive burden of government. We believe that the traditional family, formed through the marriage of one man and one woman, is ordained by God our Creator and is the foundation of our society.
We believe the most effective, responsible, and responsive government is government closest to the people. We are dedicated to encouraging individual initiative that brought this nation opportunity, economic growth, and prosperity.
Mission
We defend the blessings of liberty by fighting for limited, constitutional government that is transparent, accountable, and emphasizes local control.
JoCo GOP - Message from the Chair
To all PCPs:
I was involved in a Zoom meeting tonight, called by Herman Baertschiger, to discuss SB865.  This bill was initiated by the Chairs of three counties (Baker, Morrow and Malhaur) and carried forth by three REPUBLICAN Senators, I am sad to say: Hansel, Findley and Anderson.  Anderson has already withdrawn his support of this highly inappropriate bill.
SB865 disallows Senators from also holding Republican Central Committee offices – which would mean that, if passed, Chair Heard and Treasurer Linthicum would have to step down either as Senators or from their Central Committee positions.  The "conflict" that this bill addresses was discussed in full at the Central Committee meeting where Senators Heard and Linthicum were elected and the two were elected by very large margins. 
Last month, Chair Heard brought in $50,000 to the ORP – a record in donations.  The team is doing a fantastic job in spite of discord within the party and we ABSOLUTELY DO NOT WANT A CHANGE IN LEADERSHIP AT THIS TIME!!!
SB5544 (the gun bill) was passed recently.  Fred Girod, the Republican Caucus leader, refused to walk out to deny a quorum and, although he and five other senators voted "no", the bill was passed.  Heard, Linthicum and four other senators walked out in protest citing that SB554 violated the Constitution: the right to bear arms.  The party is divided and now two Republicans are airing our soiled laundry in a very public way, which hurts the party. 
In response to the passing of gun bill SB554, we may be headed for a referendum, which is the gathering of signatures to oppose a bill that has been passed.  It is the citizen's way of correcting government when they get out of line.  It appears to me that the simultaneous passing of SB554 and the initiation of SB865 is strategic.  Someone is trying to interfere with our leadership structure at the very time we need it to fight SB554 with a referendum.
ACTION STEP:   Immediately, every PCP needs to send an e-mail or call Senators Findley and Hansel to tell them they MUST BOTH WITHDRAW SENATE BILL 865. 
Sen.LynnFindley@oregonlegislature.gov  503-986-1730.
Sen.BillHansell@oregonlegislature.gov  503-986-1729
Also:  send this email to your lists to make sure we have MANY PEOPLE taking action
On the 18th of this month, there will be a hearing on this bill — by zoom, I assume.  Please mark your calendar and plan to weigh in if we have not already convinced Findley and Hansell to abandon the bill.
Thank you for being an active and informed PCP
Holli Morton
jocogopchair@gmail.com
Current Oregon Legislative Session Information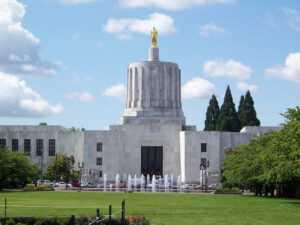 Click button below for the scheduled Legislative events for the current day…
Josephine County Republican Women
Are you a Republican woman wanting to meet with others to make a difference in our community?  Come join us, we are the Josephine County Republican Women's Club and we meet every third Thursday of the month. Our focus is to increase the effectiveness of women in Government, educate voters, disseminate information, support Republican candidates, strengthen our community and have fun.  
For more information, please email: josephinecountyrepublicanwomen@gmail.com and visit our Facebook page https://www.facebook.com/JoCoRW