Josephine County Republican Party (Joco GOP)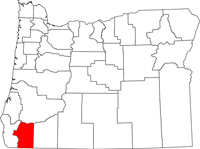 The Josephine County Republican Party is dedicated to protecting the principles and freedoms of every individual, as guaranteed by our Constitution. We affirm — as did the Declaration of Independence: that all are created equal, endowed by their Creator with inalienable rights of life, liberty, and the pursuit of happiness.
The Oregon Republican Party believes that the strength of our nation lies with the individual and all Oregonians deserve the opportunity, through hard work and perseverance, to build a more prosperous future for themselves, their families, and their communities, without the excessive burden of government. We believe that the traditional family, formed through the marriage of one man and one woman, is ordained by God our Creator and is the foundation of our society.
We believe the most effective, responsible, and responsive government is government closest to the people. We are dedicated to encouraging individual initiative that brought this nation opportunity, economic growth, and prosperity.
Mission
We defend the blessings of liberty by fighting for limited, constitutional government that is transparent, accountable, and emphasizes local control.
JoCo GOP - Message from the Chair
Welcome Patriots!
Great news! The Republican Party of Josephine County is back in action, ready to shape our community and turn our beautiful state RED!  But we need your help! Volunteers are the engines that drive our progress and there are many exciting and interesting opportunities.  We also seek donations to support our efforts in community outreach, training, office presence and supplies.   So, jump on board!  There is a place where you can make a difference in the New Republican Party! 

Take a peek through our beautiful, new website; familiarize yourself with the issues that most concern you, then reach out to us by phone or email.  We will help you find a spot within the party that inspires you and gives you the opportunity to make a meaningful contribution to Josephine County.
Current Oregon Legislative Session Information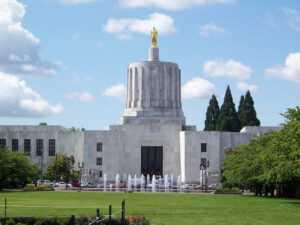 Click button below for the scheduled Legislative events for the current day…
Josephine County Republican Women
Are you a Republican woman wanting to meet with others to make a difference in our community?  Come join us, we are the Josephine County Republican Women's Club and we meet every third Thursday of the month. Our focus is to increase the effectiveness of women in Government, educate voters, disseminate information, support Republican candidates, strengthen our community and have fun.  
For more information, please email: josephinecountyrepublicanwomen@gmail.com and visit our Facebook page https://www.facebook.com/JoCoRW